---

Tipsters this Season: 2289 and growing!

SEASON #95 (Day 10)
| | |
| --- | --- |
| Start: | 25 Nov 2023 |
| End: | 05 Feb 2024 |
Menu

Home

Top 100 / Search
► Top 50 Stats


Bottom 100

My Team
►Top Teams


Tipsters Forum

Match Results

Introduction

REGISTER!

Prizes

Rules

FAQ
---
All times are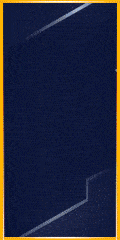 200% Welcome Bonus!
300% Slots Bonus
1.5% Crypto Cashback

REGISTER NOW!
Top 100 Tipsters
TEAMS

Create a TEAM for your friends/colleagues to see which is the best tipster among you all! Each member will then have a team ranking based on his/her account balance.

The person who creates the team will become the TEAM LEADER.

The TEAM LEADER will be given a link to pass on to the team members. The link will be like a key for the team members. Once the members click on this link, they will automatically join your team. (They cannot already be a member of another team).


To create your team, log in now!
[Go Back to Top]